International Nurse Practitioner: A Growing Profession
Overseas nurse practitioners are growing steadily as more nurses from poorer countries seek a better lifestyle.
Options available for nurse practitioner to work in other countries.
Two options are available for international nurse practitioner to work in other countries.
The first is to apply for a working visa as a skilled person.
Travel Nurse Qualifications: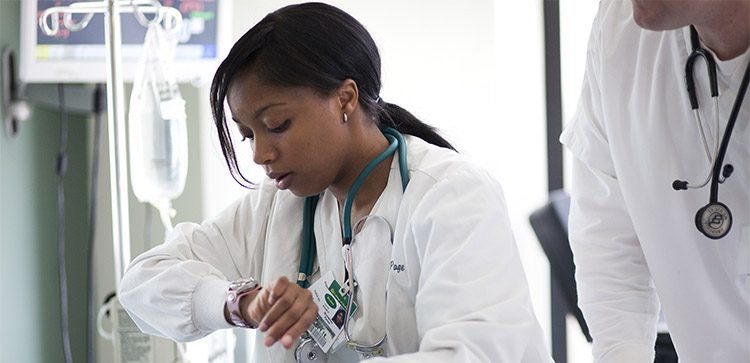 Nurses that travel to third world countries in search for nurse practitioner jobs are required to have a working visa.
Working visa requirements differ from country to country.
However due to the demand for nurses and healthcare, priority is often given to nursing profession applicants and quick decisions on these applications are not rare.
Some visa and immigration departments require you to have a job offer before a working visa will be issued. In this case you will have to apply for work at health care institutions in that country.
Fortunately, the internet makes the application for nursing overseas fairly easy.
A further option is to immigrate to a first world country.
Some countries like Canada have a very long waiting time for visa processing. In some cases, this may be longer than 4 years depending on where you apply from.
Fortunately for nurses and other medical practitioners, Canada has a list of preferred occupations which allows applicants in certain professions to have their applications streamlined.
Applications in these skill classes could be completed within 6 months.
(See: Travel nursing agencies)
International Nursing Programs: Nursing Overseas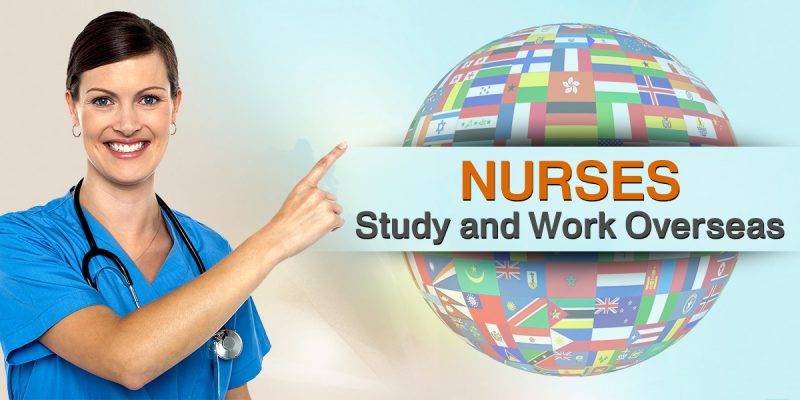 International Nurse Practitioner Vacancy in the US
The U.S. is experiencing a moderate shortage of registered nurses, with more severe shortages in certain areas. This registered nurse (RN) shortage will continue to grow if current trends continue, including:

A growing and aging U.S. population,
High demand for highest quality of care,
A RN workforce at or approaching retirement age and
Difficulties attracting new nurses and retaining the existing workforce.
US employers may hire nurses using the U.S. Department of Labor Permanent Program or the H-1B Program.
The H-1B program requires that foreign nurses have a bachelor's degree and the job that the nurse is hired to perform also requires a nursing degree.

International Nurse Practitioner Vacancy  in Canada
The nursing employment situation in Canada is improving after several years of health care restructuring and hospital downsizing.
Nurses with skills and experience in specialty areas (e.g., emergency, critical care and operating room) and those willing to work in smaller communities or isolated communities are in the most demand.
The Canadian Nurses Association is also predicting a continued shortage of nurses for the future.
Unlike many other countries, the registration of nurses in Canada does not occur at the national level.
In order to practise nursing you must be licensed or registered in the province or territory in which you will work.
Licensing or registering bodies will have more details and can provide information about employment opportunities.
They may have a referral service or be able to direct you to appropriate journals to find advertised positions or employer contacts.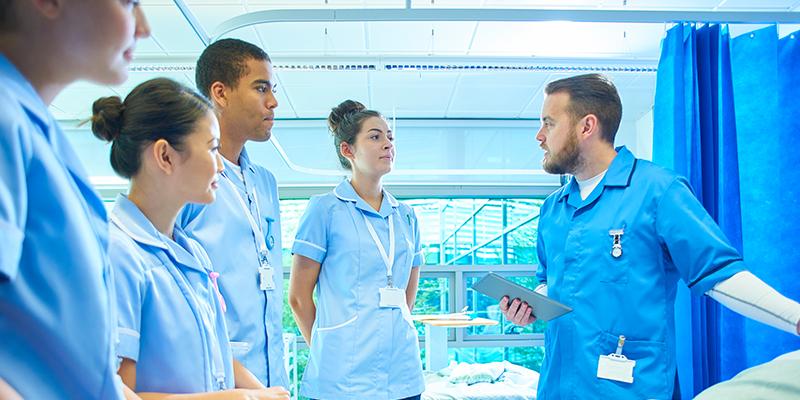 International Nurse Practitioner Vacancy  in Australia
To be eligible for employment as a nurse or a midwife in Western Australia, there are specific requirements that you must fulfil, these are:
Professional registration with the Nurses and Midwives Board of Western Australia (NMBWA),
Criminal record screening,
A visa that allows you to work in Australia – for all overseas employees and private health insurance – for all sponsored overseas employees.
Western Australia Health can help with sponsorship for temporary or permanent residency visas only (conditions apply). Applicants are responsible for obtaining all other types of visas.
Please note sponsorship for enrolled nurses is only available in WA's regional and remote areas, not the metropolitan area.
Overseas applicants must obtain The Nurses and Midwives Board of Western Australia registration prior to a sponsored visa being approved by the Department of Immigration and Citizenship.

InternationalNurse Practitioner Vacancy  in Britain
In order to work as a Registered nurse in the UK, an overseas-trained nurse needs to:
Be able to speak English to a specified standard,
Be registered with the Nursing and Midwifery Council,
Obtain an appropriate work permit for the UK,
Obtain appropriate visas for entry to the UK and
Have an offer of work in the UK.
The requirements for nursing overseas are demanding but it may be worth your while to at least investigate the possibilities of working overseas as a nurse.
Apply for Overseas Nursing Jobs

Latest posts by Editorial Staff
(see all)