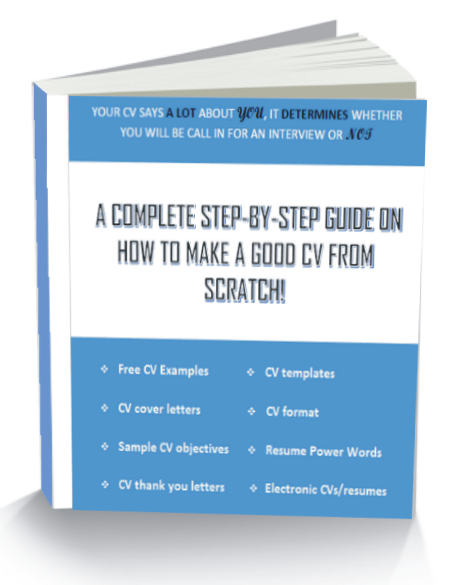 Download my free e-book by subscribing to my email list below:
What's Inside…
Free CV Examples – great for getting started but you should avoid certain pitfalls. What to look out for and how to use them.
How to write a good CV – a step-by-step guide to help you break writer's block and create the perfect CV. A choice selection of the best CV writing tips available anywhere.
CV templates – Some samples and guidelines on designing your own (it is easier than you think…)
CV cover letters – your covering letter creates your "first impression", make sure it is positive…
CV format – should the format of your CV be Chronological, Functional or a combination of the two?
Sample CV objectives – should you use/include a CV objective at all?
CV Power Words – use these CV writing tips to add some punch to your CV.
Electronic CVs – how are they different and what should you do?
CV thank you letters – Do not forget this important CV writing tip.