Ways to Avoid Common Job Search Scams
When you're in the market for a job, you don't want to waste valuable time with job scammers. You definitely don't want to waste your money on job scams.
Unfortunately, job scammers target those who are looking for jobs, and tend to advertise fake jobs in the same places as real employers advertise real opportunities. Anytime you're on a job search site, you are likely to encounter a scam ad, whether you realize it or not.
Armed with this information, you'll never be tricked by them again.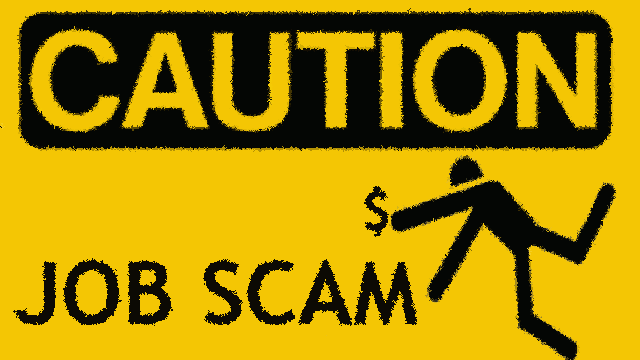 Ways to Avoid Common Job Scams
Never Pay to Get Hired
Job scams usually require you to pay a fee upfront before you are hired. The fee can be disguised as the price of training materials, certifications, or job placement expenses. Avoid those advertised jobs that, in any way, ask you to pay to get work.
The goal of finding a job is to be a paid employee. You don't want to pay someone to potentially give you work.
No Credit Card Required
When you are hired to work by a reputable corporation, you aren't expected to provide a credit card number. Make sure to keep all of your banking and credit card information secured. Do not share this valuable information with just anyone.
Bank account information should only be supplied to employers after you are offered a job, and only if they are paying you via direct deposit. You shouldn't have to have a personal credit card on file with your employer. Anyone who has access to your banking or credit card information can use it.
Federal Jobs Are Advertised
Don't believe websites that claim to have access to undisclosed federal jobs. All federal job listings are available to the public. Never pay for federal job information because the information is free to everyone.
Do Your Homework
If you spot an ad that seems to be too good to be true, it probably is. Check out the company on the Better Business Bureau's website. Job scammers are sneaky, but they often are repeat offenders.
Complaints filed with the Better Business Bureau will alert you to these repeat offenders. Most legitimate companies have a corporate website and a social media presence. Do your homework before sending in your résumé.
Contact the Company
If a job placement ad mentions a corporation by name, contact the corporate human resources department directly to make sure that the job placement agency is contracted to hire new employees for the organization.
This is something they will either know or be able to figure out immediately. It may also tip off the company to a scam using its name. This may not help you much, but you never know. The company have an opening down the line and remember your name when you apply.
Get the Fine Points In Writing
This only applies in certain cases, as most people do job search independently. But, any time you are contracting an agency to help find you job opportunities, iron out all the details in writing.
Make sure that you understand exactly what you should expect to pay the consultant and receive in return from the other party. If you are paying for someone else to find job opportunities for you, make sure that you are not paying for something that you can find out on your own free.
Are Headhunters Scammers?
Genuine headhunters are not job scammers. They are paid by employers to find and provide a qualified job applicant to fill the open positions. It is to any job seeker's advantage to get on the headhunters' list.
Legitimate headhunters rarely require a job seeker to pay to get an interview because it is to their advantage to find qualified applicants. The headhunters are the bounty hunters of the job search game.
Most are paid when the vacancy is filled while some high profile headhunters work on retainer.
Asking for the Job during an Interview – Best strategy to getting a job.
Valid Reasons to Pay during a Job Search
There are legitimate reasons to spend money during a job search. You might need career counseling or resume coaching. These legitimate services are designed to help you market yourself and find the best job for you.
Professional career counselors do not promise or guarantee that they will find you a job. Legitimate niche websites such as Flexjobs charge a fee for improving your chances at landing a job, but there are no guarantees during the job hunt.
File a Complaint if You Need To
If you have already been the target of a scam, report the scam to the Better Business Bureau and file a complaint with the Federal Trade Commission. These reports will help shut down the scammer and help warn others.
Use Reputable Search Options
Be alert when you are job searching. Make sure that you visit reliable and reputable job search websites, but remember to be aware that some fake job postings exist on even the most pristine job search sites.
If you're really worried about scams, use more under-the-radar and well-maintained job sites or industry-specific sites.
Ultimately, it is up to you to keep your money in your pocket and your information secure. Scammers are good at being bad, but you can be better and help shut them down.
Recommended: Don't Fall A Victim of Job Search Scams – Learn How to Identify Fake Jobs
If you have any question about Ways to Avoid Common Job Scams please let's us know in the comment box below.

Author Bio: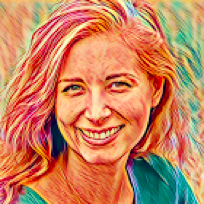 Susan Ranford is an expert on job market trends, hiring, and business management. She is the Community Outreach Coordinator for New York Jobs. In her blogging and writing, she seeks to shed light on issues related to employment, business, and finance to help others understand different industries and find the right job fit for them.
Gravatar: https://en.gravatar.com/susanranford

Latest posts by Guest Author
(see all)