Unbelievable: Top 10 Killer Tips To Impress Employer at Job Interview!
Job interview is the most crucial and important part of job search. It is the time where you can shine according to your capabilities. But an interview opportunity is exciting as well as daunting sometimes because an employer generally interviews several candidates for a single position. In such a situation, it is very important for a candidate to impress his employer to the full potential. Before appearing for an interview you should be well aware of company's strategies, its area of working, countries where the company is operating and the number of employees working in the organization, brush yourself up with some job interview preparation materials and tips for job interview. Several prospects feel stressed during interview because they address it as a test however the suggestion on their behalf is to believe an interview as only conversation rather than tough test.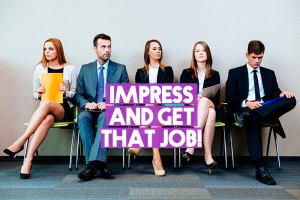 Image credited to: Sirius People
How to prepare for a job interview
Curriculum vitae (CV) make the first impression of the candidate in the eyes of the employer. So it's very important for a candidate to add all the vital points of his career in the CV. Some basic job interview tips that will add value to the CV to impress the employer the very first time include: –
It should be well written, concise and free from spelling and grammatical errors.
Always emphasize on what you can do for the company rather than what you want from the company.
Practice

job interview questions and answers before showing up for an interview.

Your higher qualifications and achievements should be highlighted in bold letters.
Include all your relevant past experiences and emphasize on your contribution with respect to your previous work place.
Now after an effective resume, some other tips for cracking the interview among several competitors are: –
Always be on time for an interview or rather try to arrive slightly earlier than the scheduled time because employers hate those candidates who doesn't value time.
It is very essential to take care of your appearance on the day of interview. So dress professionally with formal outlook and avoid strong scents and perfumes. Go well groomed with clean hair.
Always carry copies of your resume along with you. In case the employer doesn't have it, you can again show him as resume reflects the real abilities of a candidate.
Before appearing for an interview do a thorough research about the organization.
One of the key aspects of interview is eye contact. A candidate should keep a proper eye contact with his employer until he is exiting from the interview room. Greet your employer and sit when you are asked to.
Bonus Tips:
Try to be confident about your 

job interview answers

and show a positive attitude with a smile on your face. If you face a tough 

job interview questions

, try to answer it with a calm head.
Try to enjoy the interview with a relax mood because if you are in tension then the employer will perceive it.
It is advisable to talk at the interview but don't talk too much or it may irritate the employer.
Try to reflect your passion for the job and show them that you will prove yourself according to their expectation.
Give yourself some time and prepare with full confidence because maximum employers want their employees to be fully dedicated to their work and expect 100% effort from their side.
Practice These Killer Tips To be Astonishingly Impressive in your Job Interview – You'll thank me after your next interview.

Latest posts by Editorial Staff
(see all)