Top 9 Business Ideas for University Students
Starting your own small business in school is one of the best ways to avoid running out of cash as a student which is one of the Causes of Poor Performance in School. But if you really want to succeed at this, you need to start with a solid and viable business ideas.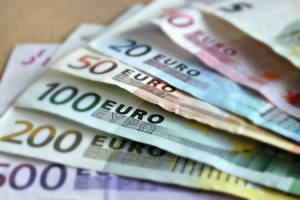 There are more-than-countable business opportunities for students, but here, I'll be discussing 9 business ideas that are very lucrative, easy to start, and that cater to your fellow students
Tutoring
If you're particularly good at one or more courses, you can make money by tutoring other students who have problems with those courses. You can offer your services to fellow students in your school, or to students from other schools. The most important requirement, however, is that you really know your stuff.
Once you're widely known to be very good at what you teach, you'll attract more students and make more money.
Selling of Past Questions Papers and Answers
If you're good in answering past questions papers but not particulate good at imparting knowledge to your fellow students through tutorials or good at both but you don't want to start-up a tutorial class for some reasons, you can provide solutions to pass questions papers and put it up for sale. You will attract more buyers and make more money.
Special coaching skill
This is somewhat similar to tutoring, but it applies to extra-curricular skills rather than conventional school subjects.
If you have a particular skill (such as aerobics, music, biking, programming, web design and so on) as well as the necessary certifications, becoming an instructor can be a very lucrative small business.
Selling used items on Campus or E-commerce

This is another small business idea with real potential. It simply involves collecting or Buying items that your fellow students no longer need (but are still in fine conditions) and selling them on e-commerce to buyers who really need them or selling out your already used items like books, bags, shoes etc.
The key to success in this business is finding the right products to sell and building a good reputation as a seller. But the downside is that doing these two things take a lot of time and research. On the upside, however, this business is very easy to run on a part-time basis.
Laptop and mobile phone repairs
If you have a flair for fixing faults in electronic devices, then you can make a lot of money fixing faulty laptops, tablets, and smartphones.
The fact that every student has at least one of these devices makes this business a very lucrative one. (And of course, your fellow students would rather fix their faulty devices since this costs far less than buying new ones.)
Before you start, you may need to consult an expert to learn more. Once you're good at repairing devices of various brands, you're good to go.
Freelance writing
If you're a wordsmith, then you can make money with your writing skills by handling writing assignments for people (bloggers) and businesses.
This is a recession-proof business, as there is constant demand for web content such as blog posts, articles, press releases, e-books, and so on. Similarly, there is constant demand for content used offline, such as brochures, proposals, reports, books, business plans, and so on.
To get clients, you can register with freelance outsourcing websites like Fiverr and Freelance. You can also market your services offline through word-of-mouth.
Editing and proofreading
If you have a keen eye for detail, and you cringe when you see even the slightest errors in a piece of writing, then you can make decent amounts of cash by starting a proofreading business.
Your fellow students (and even teachers) need to ensure that their assignments are written perfectly and up to scratch, and they are often willing to pay you to help them achieve this.
It goes without saying that you need an excellent grasp of spelling and grammar to start this business!
Laundry service
If you have enough time and the required equipment, you can make a lot of money by helping other students do their laundry. Most students would readily pay you for this because they are too busy (or too lazy) to do it themselves.
Recharge card printing
You can do this business anyway in Nigeria, whether you live on campus or off-camp. Even if you live in the village it does not matter because GSM network is everywhere now and people must buy credit and recharge their phones. The importance of communication cannot be overemphasized.
In Summary

Working for yourself could be very fulfilling. While other students are running after jobs that pay meager rates, your business would be up and running — and making money. So, consider these possibilities and start your own business as soon as possible.
What do you suggest?
We certainly welcome all your comments and suggestions. Let us know what you think!

Latest posts by Editorial Staff
(see all)