Quick and Easy Tips For Hiring a Contractor and Subcontractors
Hiring a contractor is shouldn't be hard. Read this post to learn the essential tips for hiring a contractor for your project.
To begin with, it is extremely important that you make sure the contractor and / or subcontractor you choose has the proper license. This is rather easy to check out. You can either ask them to show you the appropriate documentation, i.e. a license card, or you can do a check through your closest local authority.
For instance, feel free to check out the Contractor License and Background Check, where you can not only check a contractor's license, but you can do a professional background check as well.
When you use a contractor who does not have a license, you run the risk of being held liable for any injuries or damages which happen during your project. Plus, if you do not feel happy with the finished job, you are out of luck.
Hiring a Contractor: A Quick Check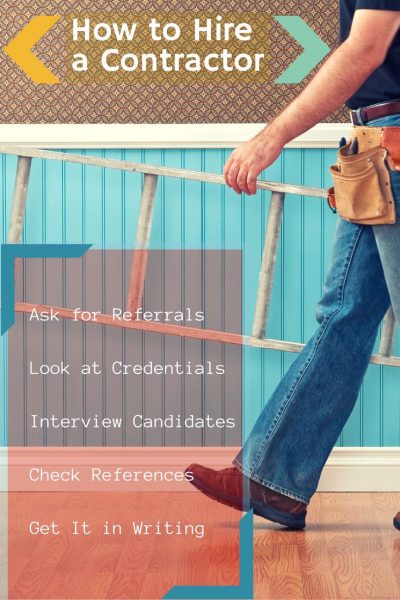 Image from here
Perhaps the best thing you can do when you are ready to hire a Contractor and / or subcontractor is ask for references.
You can ask the workers themselves or talk to people for whom they have worked in the past. In that case, it is better to talk to former clients whose jobs were like yours. You can find out how satisfied they were. You also need to get different quotes from different contractors – but remember, you should not automatically choose the contractor with the cheapest quote.
Sometimes it is necessary to spend a bit more money so that you can make sure that you get high quality work.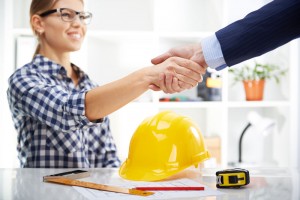 Contracts are an important part of the majority of contracted projects. You should not sign the contract until you read it through thoroughly and know that your contractor is properly licensed and has the proper insurance.
Whenever you do not understand something in a contract, do not sign it until you do. If all else fails, have a lawyer look over it. Feel free to ask for changes if you need to do so. Make sure that specifics are included, such as cleaning up, getting rid of debris, follow up visits, and guarantees for the quality of work.
Usually, the builder will hire the subcontractors for the main project. They are typically hired for very special jobs and they answer to the contractor.
Of course, you can always take on the task of hiring the subcontractors. If you choose to do that, you just need to keep to the same standards as you would when hiring a contractor.
Make sure you get references and recommendations, talk to the candidates, ask for quotes, and put together a schedule for payment. Most importantly, make sure that you get along with the person you ultimately choose.
Related Hiring Tips For HR Articles
Latest posts by Ansa John
(see all)