Your Resume Job Titles Are Not Getting You The Job: What You Can Do
When it comes down to getting your next job, your previous job titles could hold you back.
If we take a step back and think about what the purpose of your resume is, we would say that its purpose is to qualify you.
When you are searching for the best Coffee Shop in your area are you going to choose the search result for Coffee Bean Drinks? They are both the same thing, but the latter sounds weird.
The same principle apply to your resume.
Standard Job Titles
There have been many instances, while looking through resumes, that I see job titles that I don't understand.
A resume shouldn't require deciphering.
This is why standard job titles should be used on your resume regardless of the official title you were given for your job.
An example that I came across the other day was a candidate claiming that she was a "Lead Expert", but after reading what her role was I could tell that she was really an Account Manager. If Account Manager would have been written as the title I would have been able to understand her position better. However, the ambiguity of "Lead Expert" caused me to toss her resume to the side.
I am not condoning that you lie on your resume. But if you were branded with a questionable title at your prior job, it will not hurt to use a standard job title on your resume.
This will help ensure the recruiter finds your resume, when searching on job sites for candidates for the position.
Once your are found you are one step closer to your objective.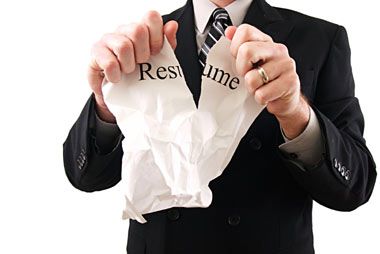 Think About The Main Objective
What is the main objective for sending in a resume?
Well, it would obviously be to get an interview. The interview is where you can "wow" the recruiter with how your experience will allow you to excel in the job you are applying for.
Make sure your job titles on your resume are accurate. And not titles that will cause your resume to get thrown out.
Your will never get the interview or the job if the recruiter cannot find you in their search programs.
Author Bio:
Blake is the digital representative for ASC. Although his role is not in recruiting he was tasked to hire his team and building landing pages for recruiting for RideYellow's taxi jobs. If you have any questions for Blake don't hesitate to comment in the comments sections below


Latest posts by Guest Author
(see all)