How to Write a powerful Cover Letter That Gets Noticed
Forget everything you've heard about how your CV is the most thing when applying for a job. Don't get me wrong, you do need a CV but you really should not worry if it's not a perfectly written.
Practically no one understands that the cover letter is actually the first thing an employer will look at when reading a CV and is also often used by many employers as a first means of elimination in the interviewing process.
You could be missing out on your dream job just because your cover letter was not up to scratch.
[bctt tweet="cover letter is actually the first thing an employer will look at when reading a CV" username="ansa_careers"]
Think about it, when an employer advertises a job they will most probably get a few hundred responses, maybe even more, from applicants that all want the job just as much as you. With so many applications it can be difficult for the hiring manager to pick the right employee for the job.
If your cover letter does not stand out from the crowd and create a big impact then you risk missing out altogether.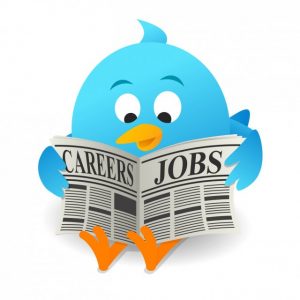 Many job seekers will slap together a cover letter with no thought just to have something attached to their CV thinking that it has no importance whatsoever and this is why over 95% of all CVs don't even get a second glance.
A well written cover letter on the other hand can, and does, improve your chances of landing quality job interviews even if you lack experience or have a weak resume.
Your cover letter, not your CV, is your chance to sell yourself to a potential employer; it needs to be direct, to the point and needs to capture the employer's interest within a few seconds of them picking it up.
Show the employer that you are the right candidate for the job by referring specifically to the qualifications listed in the job advertisement and illustrate how your particular abilities and experiences relate to the position you are applying for.
See: Resume Writing: How to Impress the Employer in 1 min
Fulfill the employer's needs and not your own and give evidence you have researched the organization fully and that you possess skills used within that particular organization. Emphasize your achievements and problem-solving skills. Show how your education and work skills are transferable, and therefore relevant, to the position for which you are applying. (See: How do you research companies you want to work for? for more detail)
End your cover letter by reiterating your interest in the job and letting the employer know how they can reach you, include your phone number and/or email address and indicate that you will follow-up with a telephone call to set up an appointment at a mutually convenient time.
Be sure to make the call within the time frame indicated within your cover letter. At the very least, you should ring the employer to confirm that your CV was received thus showing interest and determination.
Remember, you cover letter is your key to success not your CV. Fail to make a big impact with your cover letter and you risk failing altogether. Do not use the same old cover letter for every job you apply for, create a unique cover letter to cater for each individual job you apply for and by doing so I guarantee you that you will see an increase in the job offers you receive.
[bctt tweet="Job Search Tips: Remember, your cover letter is your key to success not your CV." username="ansa_careers"]
Recommended Reading:
Don't know how to write a powerful cover letter that gets noticed? No problem, we can help you draft a beautiful cover letters you can use. Send an email to [email protected]

Latest posts by Editorial Staff
(see all)