Top Optimistic Signals for Recruitment Services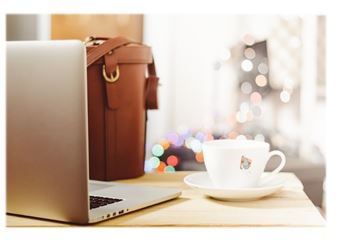 This is a guest contribution by Mark long
There are various staffing agencies in Dubai that are involved in promising excellent staffing or job placement services, but are they really reliable?
Most companies recognize the benefits of using these recruitment agencies in finding the right staff and as a means of cutting costs. Recruitment agencies are responsible for playing an important role in the provision of skilled workers.
Nevertheless, getting a good recruitment agency is not easy, but there are some optimist signals to check when seeking for recruitment service provider.
Optimistic Signals for Recruitment Agencies

There are many recruitment agencies, but if you are looking for a reliable one, your first point of call is determining the type you are looking for. There are specialized and general recruitment agencies and a sure way of knowing a reliable one is based on their reputation.
With all the competition in the market, and recruitment agencies vying for the top spot, you should be able to check for positive comment for that particular organization.
Any recruitment agency that is reliable must have gotten some couple of companies as their clients. Therefore, any of such that cannot give proof that they have done business with such company is not the right signal for you to go ahead in seeking their services.
Ensure you look out for positive and negative feedback from the companies who hire the services of recruitment agencies. This will give you a tip of what you are getting into.
This is a key signal for any serious recruitment agency. Their competence will decide their reputation and successful recruitment job for a particular company. They must be able to match with the various skills of the applicant and have available positive for every career opening.
When companies outsource them, they should be able to show that their candidates match up with the job requirement given by their employee.
Ensure you do adequate research before hiring any recruitment agency. Ask friends, people, family and other business professionals if they have used such agency.
Someone will be able to give you some insight as to the performance of the recruitment agency whether it is a good, reliable agency or not. One good way to check is to ask the recruitment agency for references.
Any reliable recruitment agency will be able to give you enough references. Take time to review the agency before you choose it.
There are many frauds both online and offline. It is important to make sure whatever recruitment agency you are using is properly registered with the appropriate authorities.
While looking for reliable online recruitment agencies, some agencies might promise jobs for an upfront fee. If that is the case, it might be wise to hold off for some time before you start giving out your money to find a job. Most recruitment agencies will charge a certain commission only after you have been successfully placed in a company.
Author's Bio: Mark long in this articles talks about staffing agencies in Dubai with a view top optimistic signals for recruitment services. He looked at the signs to check if you want to seek the services or recruitment agencies.

Latest posts by Editorial Staff
(see all)