Networking Tips For Job Seekers
In the tough job market of today, you need all the help that you can use to land the right job. . Study shows that more than 80% of the jobs are hidden (not advertised). It is therefore important that you do all that you can when it comes to networking to find employment. Don't miss out on hidden jobs!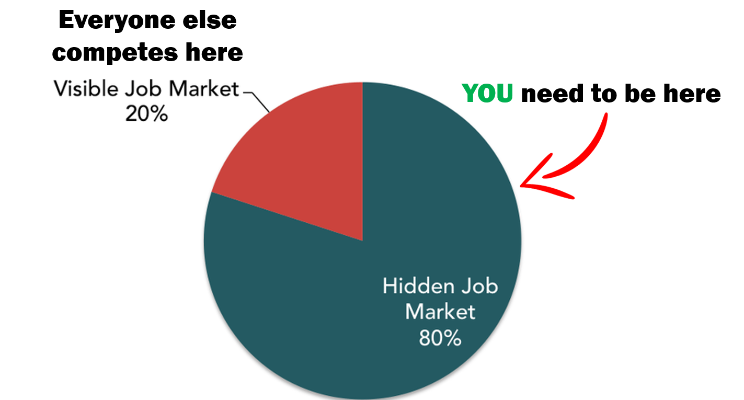 Employers are continuing to cut back, but there are still people being hired for work every day. The economy may have slowed down a bit, but it has not stopped. It is therefore important that you do all that you can when it comes to networking to find employment. Here are some networking tips for job seekers:
Quick Tips: Networking Tips For Job Seekers

Start with people who you know
The first thing that you need to do is to start asking people you know about jobs that might be available. Many employers are not even putting ads online or seeking out recruiters to fill positions but are relying on employees to spread the word about a vacant spot in the company.
This is no time to keep silent – you need a job. Start your networking by talking to others.
Friends of friends
Use your networking skills to not only talk to friends and family with regard to job tips, but also put feelers out to friends of friends. If your friend does not know if their company is hiring, ask them for the names and emails of some of their friends.
Introduce yourself to this new person and proceed to discuss job opportunities. Keep these people in your networking list and do the same for them if needed. In some cases, people of different employment backgrounds can meet and help one another find a job.
Join a networking group
You can find plenty of opportunities to join a networking group online that will not only potentially lead you to a job in your field, but expand your horizons considerably when it comes to finding a job.
When you are looking for a job in this tough market, you do not want to skip any possibilities when it comes to networking. There are many other people who are out of work, just like you. Networking online is easy and can help you find a job in your field. It broadens your horizons – something that you need when seeking a job in the market of today.
See:
Be willing to give back
The art of networking is give and take. No one wants to help someone out who is just there for themselves and not willing to give back. A good network will help everyone involved. Once you join a network of job seekers, do what you can do to help others while trying to get the help for yourself. This type of attitude will often help you land the job you want.
Be positive
A network is a place for others to meet and share job knowledge. Instead of using it to gripe about the economy, use it as a way to find a job. While there is nothing that you can do about the economy, per se, there is something that you can do to find employment. Use networking to its greatest advantage by maintaining a positive attitude in search of employment.

Latest posts by Editorial Staff
(see all)