Your Business Or Your Life – A Must Read for Business Owners
When you run your business you are your own master and your own slave.
There are always more things to do than you have the time or money to manage. How you are able to cope with this situation determines whether you have a chance of becoming a successful business owner.
Two opposing styles cause the most problems. One is doing everything your master demands of you. The other is rebelling against these demands and abusing your freedom.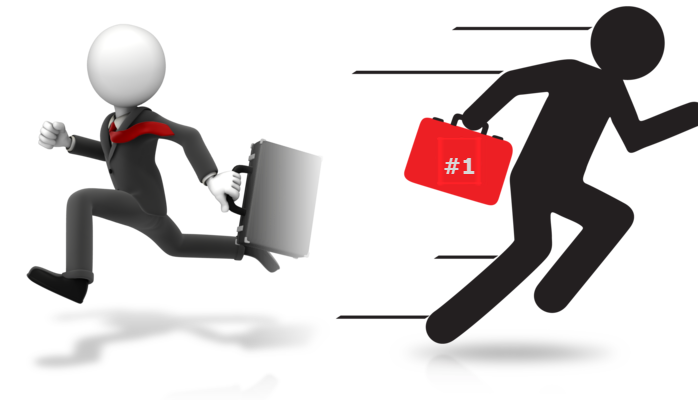 Renee is her own slave. She works over eighty hours a week and eats, breathes and sleeps her business. She is determined to get every single item on her to do list completed. She:
*attends several networking functions every week,
*collects business cards,
*follows up with letters about her business,
*makes all necessary phone calls,
*and does her paperwork in the middle of the night.
Customers are delighted with her services, and her business seems to be thriving, but she isn't. She is "losing it!" She is exhausted and burned out. She keeps promising her husband and children that she will take time off, but when she does, all she can do is sleep.
Six months after she started her business, her chronic sinus infection became so bad that her doctor suggested surgery.
Useful Articles:
Allison decided that it made sense to run her business from her home. She dutifully prepared a business plan under the guidance of her mentor. She, too, has a long to do list.
However, Allison has trouble getting started in the morning. She loves to linger over coffee, read the newspaper and do a morning exercise class. About eleven she reviews her list and gets to work.
She chooses the easy items so that she can get them out of the way. After a lunch break, and an extended phone conversation with a friend, she gets back to work. Just as she is really getting warmed up, the children arrive home from school and demand her attention.
Allison wonders why her business is getting off to such a slow start, and her savings are running out.
Did you see: How Can A Work At Home Mom Manage Her Kids?
Renee and Allison each need to borrow some elements of the other's style.
Renee has created so much structure for herself that she almost literally has no room to breathe. She does not "have a life," only a business, and her body/mind system is breaking down under the strain.
She needs to learn to prioritize and include her own personal and family needs on her to do list.
Recommended: how to market your business on social media
On the other hand, Allison treasures the life she is enjoying so much that she is unwilling to sacrifice very much of it to do the work necessary to make her business successful.
She needs to follow the structure of her to do list and not abandon it each time something more enticing comes along.
Making these changes may be emotionally challenging for each of them. Renee derives much of her self-esteem from producing superb results, and Allison derives her satisfaction from not allowing anyone to tell her what to do, not even herself.
They will both need to reevaluate their priorities, and find a way to feel satisfied and happy with doing things differently. They will probably need friends, coaches, or support groups to help them sustain the necessary changes.
If you are or intend to become a business owner, you will need to steer a course between these extremes to have a business and have a life.
A good and unique approach is required in linking serious cash flow enhancement to the entrepreneur's personal goals.
David Shepherd's "Your Business Or Your Life: 8 Steps For Getting All You Want Out Of BOTH"  is a unique book among others for small business owners and entrepreneurs,
The book offers eight specific steps, straight out of the nation's top business schools, that any business owner or manager can use instantly to increase cash flow and profitability.
And, using a powerful, visual goal setting technique, readers are taught how to harness the power of their own dreams to put this "excess cash" to work. Based on the author's years of experience with thousands of small business owners, "Your Business Or Your Life" is both educational and inspirational…a must read for the small business executive.
Download your copy below:
By David Shepherd Your Business Or Your Life: 8 Steps For Getting All You Want Out Of BOTH [Paperback]

Latest posts by Editorial Staff
(see all)