5 Effective Tips To Boost Your LinkedIn Profile
According to the Jobvite 2016 Recruiter Nation Report, 87% of recruiters find LinkedIn most effective when evaluating candidates during the hiring process.
It is, therefore, critical to ensure that your LinkedIn profile is outstanding and unique to catch the attention of recruiter from your preferred domain.
A properly optimized LinkedIn profile with apt keywords will position your profile among the top LinkedIn profiles, thereby enhancing your chances of employment.
Follow the tips mentioned below to effectively boost your LinkedIn Profile.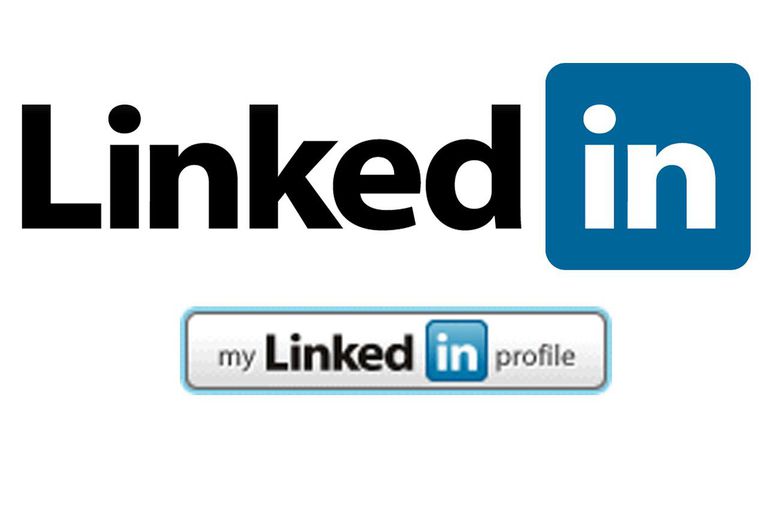 Image from here
1. Expand Your Network Base
You never know when opportunities will come knocking at your door
Move over the traditional advice of not interacting with strangers. On a professional site like LinkedIn, it'll be of benefit to connect with strangers from your industry and domain.
It'll give you a chance to connect with recruiters and similar individuals to help you score your next job.
Find Out:
An expansive network comprises many individuals with different expertise. It is thus an ideal opportunity to share, learn and develop your proficiencies.
As a job seeker you need to be more open-minded to interact with individuals on professional platforms like LinkedIn.
2. Power Of Status Updates
A LinkedIn status update demonstrates your professional status, in addition to other features such as:
Your photo
Your name
Your title
Your business
The update itself
Massive images
Visible engagement metrics
Status updates are an important part of your LinkedIn job search strategy.
See: 22 LinkedIn Status Update Tips
You have better chances of getting a job if your profile has weekly status updates. Employers notice profiles that post frequent updates.
3. Personalize Your LinkedIn Profile URL
We usually send over a predefined URL whenever someone asks for a link to our LinkedIn profile.
If you carefully observe your LinkedIn profile URL, you would notice that LinkedIn has provided you a URL with lots of gibberish towards the end.
The ease to recall a profile is enhanced by a custom URL. It instils familiarity and is considered quite professional. Hence, it's important to have customized LinkedIn profile URL that makes you instantly recognizable to people you sent it to.
You can customize your Url in the "Public Profile Settings" which is inside the "Edit your public profile" section.
Follow the screenshot below to customize your LinkedIn profile Url.
Step. 1: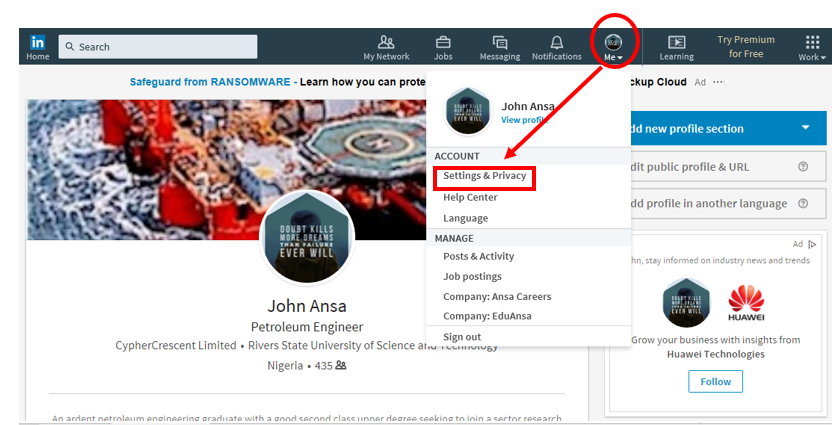 Step. 2: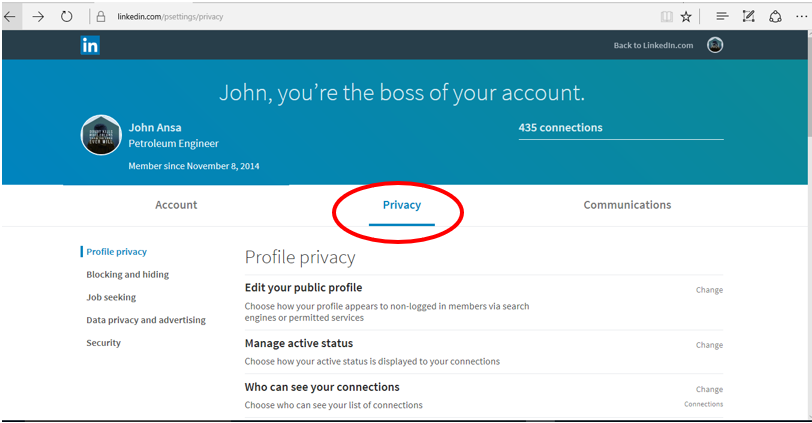 Step. 3: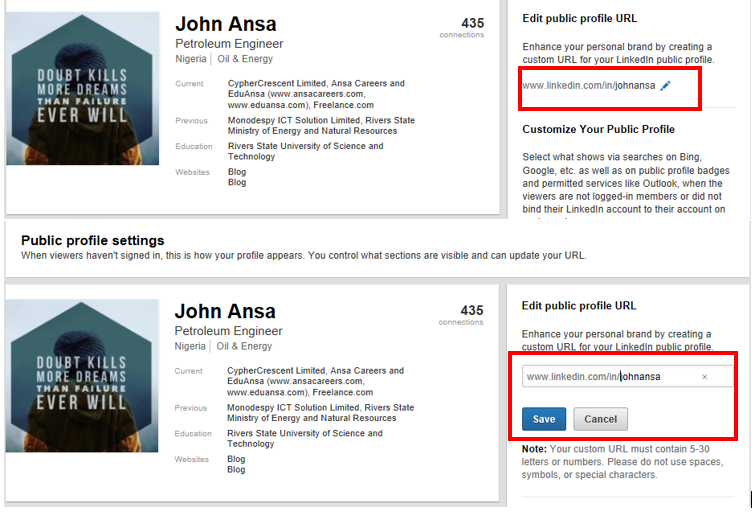 4. Ask For Recommendations
A proper recommendation should be structured in such a way that they highlight your work, personality & professionalism and ideally come from an immediate senior under whom you worked for considerable period of time.
Ensure you have at least 3 recommendations for your LinkedIn profile. This increases your chances of being noticed by recruiters.
Steps to follow for a good recommendation –
Ensure that your recommendation has a captivating first line.
The individual writing the recommendation for you must clearly explain the kind of relationship they had with you so as to demonstrate that you have worked with them closely.
Ask them to mention your unique qualities.
Have a concise explanation of your proficiencies that make you unique among other job seekers.
 5. Don't Overuse These Buzzwords
Avoid using words that don't enhance the professionalism of your LinkedIn profile. If you mention that you were an "innovative" leader, immediately a question arises – What did you accomplish being "innovative"?
Ensure you clearly answer quantifiable questions like: Did you respect deadlines and instructions? and, did you ensure your team members were performing their jobs efficiently? Or, did you diligently manage time and resources?
"Responsible, strategic, creative, effective, patient, expert, organizational, driven, innovative, analytical" are just some of the most commonly used words which add nothing positive to your profile.
The aforementioned words do not boost your profile because they are rather vague in terms of value proposition. Ensure you clearly describe the activities that shows how your skills have been useful.
Recommended:
By applying these LinkedIn profile tips, you can be sure to introduce the "wow factor" needed by your audience on LinkedIn. Goodluck!
Interested in more topics like this?
Check out this article 'Top 33 LinkedIn Profile Tips for jobseekers in 2017'.

Latest posts by Editorial Staff
(see all)