How To Write A Killer Resume Objective (Samples Included)
Before you go off frantically searching all over the internet trying to find samples of resume objective, consider very carefully whether you need one!
Personally, I must confess that I (generally) hate them – this is simply because 99% of resume objectives are dead boring, soppy and do not tell me anything about the candidate I am trying to employ.
[bctt tweet="99% of resume objectives are dead boring" username="ansa_careers"]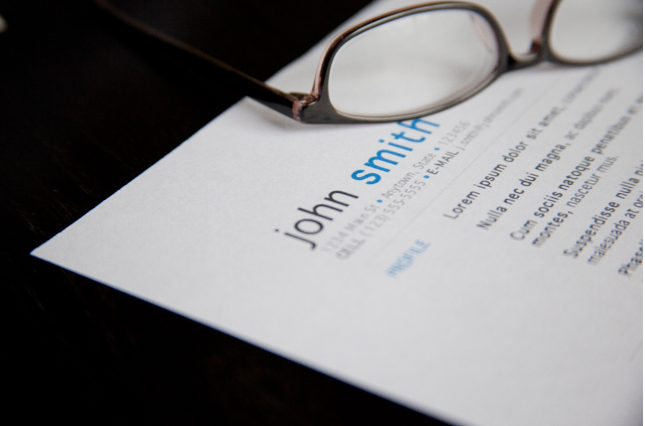 If you decide to use a resume objective statement it should be specific and should focus on what you can offer the prospective company – not what you are hoping to gain from employment.
Many sample resume objectives reads something like, "An entry level position where I can utilize my strengths and with room for advancement." What is wrong with this sample?
Firstly, it says absolutely nothing about the candidate.
Secondly, the employer could probably care less that you are seeking a position with room for advancement? Why? Because so is everyone else!
Remember the employer wants to know what you can do for that company in a specific position.
CV objectives are probably most useful for new graduates, those who are changing careers, and/or those who have little or no work history. This group (except possibly career changers) do not yet have the experience behind them to create a profile or summary of qualifications that a more seasoned candidate can put forward.
When writing your resume objective, ensure that it is unique to your situation and the specific qualifications that you can bring to the position.
Avoid using generic resume objectives that are "plugged into" resume templates. Hiring managers are wary of overused objectives, and you don't want to use the same resume objective that everyone else is using and that the hiring manager has seen more times than he/she cares to remember – this will definitely NOT help you to stand out from the crowd.
If you choose to use an objective, pay careful attention to what follows – subscribe for my free e-book I will provide you with some good sample resume objectives…
Writing Your Own Resume Objective
A resume objective statement should be a short section at the top of your resume under name and address etc.
 Headings for a resume objective can be one of the following
Objective
Career objective
Professional objective
Career goals
Requirements of resume objective statement
First of all keep in mind that one isn't required! Consider whether you wish to include this at all. It seems to be rather popular (especially amongst certain professional CV writers) but the latest trend is to move away from this rather outdated practice.
1-3 lines of text maximum.
It should NOT be all about you. The resume objective should be all about what you can offer and possibly what you require from the job.
Can be phrases and not complete sentences.
Can be bullet points
Purpose of a CV objective statement
To emphasize your wants/requirements
To show your career goals and what position(s) you're looking for.
When you consider the purpose of CV objectives it becomes clear why their usefulness is limited – If you do not want what the job offers you should not apply and secondly you should only apply for jobs that meet your career goals. Some useful Tips

You should tailor it to the organization and/or position you're applying for – it is pointless having an objective of management responsibility if the position on offer doesn't have it – it will only put the recruiter off!
Refer to a position by the term used in the job posting.
Try to pick up and insert some words/phrases from the job posting (but not so many that it becomes too obvious!).
Be as specific as possible, general and vague objectives are meaningless.
An employer reading the objective will be asking themselves "What's in this CV for me/us?" so keep this in mind when writing.
Subscribe to my free ebook, "A Complete Step-By-Step Guide on How to Make a Good CV from Scratch!" to get some sample CV objectives deliver to  your email.

Latest posts by Editorial Staff
(see all)