Job Sites Are A Crapshoot! How To Move The Odds In Your Favor!
Job sites like Indeed.com, Ngcareers.com and Jobberman.com are very popular these days. Next to writing an award-winning resume, most job search campaigners think posting on job sites is the way to go.
These huge job sites host hundreds of thousands of resumes. They range from security guards to neuro-physicists.
Trouble is they gobble up resumes with a voracious appetite. But rarely produce a job offer. And you wind up languishing for weeks, even months, waiting, praying for results.
OK. I admit. You may get lucky. You may one day get a letter, email or even a phone call from a job site inviting you in to a screening interview.
And even though you may be jumping for joy and calling all your friends, this is NOT a job offer. But, check it out, how many weeks did you wait to get that call?
Most of the people I talk to who want to or have to go into the job market . . . well, they want to move FAST! So, here's good news! There are some ways to accelerate the use of job sites that can move you faster toward a job offer.
So, if you insist on using the web to get a job, here are 5 suggestions that may move the odds more in your favor.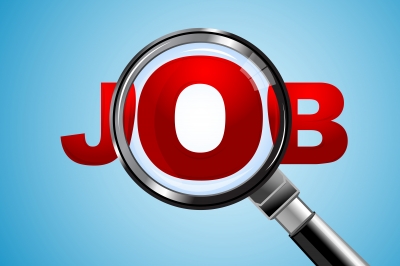 Go directly to corporate sites which allow you to search by industry and location rather than just taking a crap shoot.

If you have a specific focus to your career, try a niche site. For example, Job-hunt.org lists many niche sites. Or Rigzone which can link you to oil and gas jobs both home and abroad.

Network through online newsgroups. Going person-to-person is still the best way to land a job. Establishing rapport with someone familiar with the area you're interested in can speed up your job campaign.
Recommended: How To Use LinkedIn To Get Your Dream Job: The Best Tips!
Search job advertisements to make sure you get the job description right.

Don't forget to get offline. In the final analysis you're going to be hired by someone in person. Nothing happens till you meet face-to-face.
You know, if you want to be in control of your search and you want to succeed quickly then there are also exciting alternative approaches that by-pass job sites.
There are proven methods that can have you meeting face-to-face with your next boss in a matter of days with a high-paying job offer on your plate within two weeks!
So, what are these remarkable 21st Century techniques and strategies?
Well, first of all they're some innovative, fresh approaches to the job market that don't rely on job sites or resumes to get you a job. In fact, they're refreshingly simple ways of getting you in front of your next boss in a matter of hours.
When you compress the time between your decision to find a job and your face-to-face meeting with your next boss you dramatically move the odds in your favor. The 5 suggestions above can help you do that!

Latest posts by Editorial Staff
(see all)