See How This Nigerian Job Seeker Got Employment Via Social Media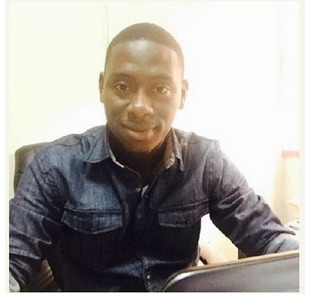 I have written some articles on how to land your dream job through social medias and why you should build your online professional network especially on LinkedIn for your next employment.
Now you can read the story below about a young Nigerian job seeker who chooses to utilizes his social media presence for job search knowing that there's more to being on social media than being social.
Olayinka Fajimite is a fortunate Nigerian job seeker who landed an internship placement with Oando Nigerian PLC on micro-blogging site by being venturesome in his methodology.
Also See: 10 Job Search Myths and Realities on How to Land a Job
With his Twitter user @lordphaj3804, Olayinka Fajimite tweeted at Oando Plc asking them what number of retweets he ought to create on Twitter to win him an employment at their organization.
The organization answered that they don't do retweets for employment however they can give him a one month internship if he can get 2,000 retweets.
The higher institution undergraduate looking for a one month internship job got lucky as well-meaning Nigerians helped him in hitting the objective in just 4 hours.
See the below screenshot what he did to land his one month employment with Oando Plc: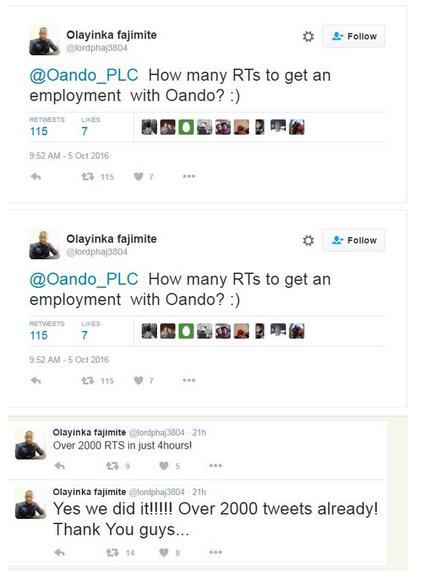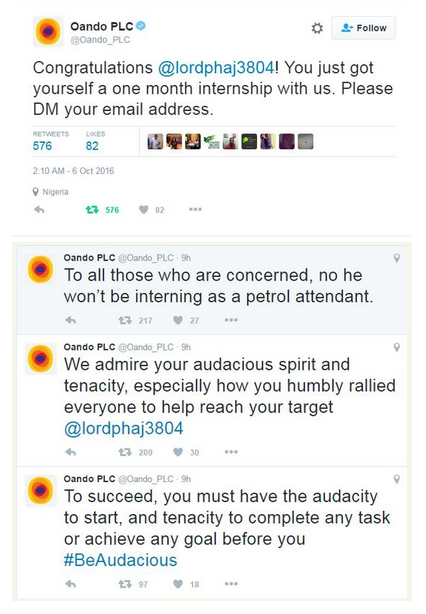 Recommended Reading:
How To Use LinkedIn To Get Your Dream Job: The Best Tips!
How To Network for a Job Through Email – The Easy Way.
Tips on How to be Effective in Joining LinkedIn Groups

Latest posts by Editorial Staff
(see all)