Interview preparation tips: How to wow your interviewer
For better Interview preparation you need to prepare well for the interview from all aspect, finding odd parameters like the history of the organization, its organizational structure, present market position and management style it follows, along with details such as – how big the organization is, its various branches, how long have they been operating, what are their key income revenues and core areas of business, who are their major competitors in present market, and have they had any major upheavals or successes.

In fact; before going for an interview, you need to find out everything about the organization from the date it comes into existence.
Learn: How do you research companies you want to work for?
[bctt tweet="Today's Preparation – Tomorrow's Success." username="ansa_careers"]
Revise your application (CV/resume and covering letter), so that you can brush up your skills and qualifications and other points whatever you write in your CV.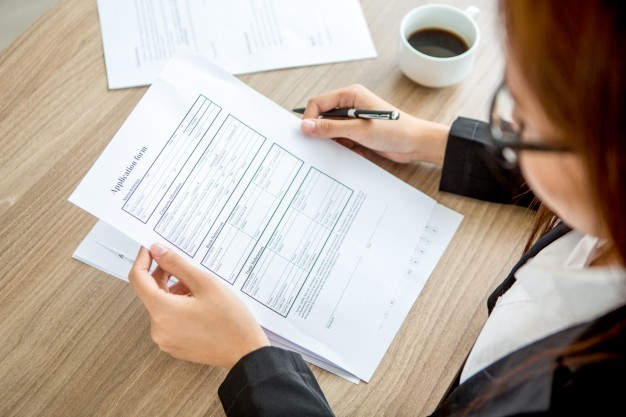 For getting good marks in interview you must be able to convince the interviewer that you have the right skills for the job and you're the right candidate for the desired job, this will include your motivation, interest and desire for getting the job, how well you will fit into the company, along with meeting their academic and eligibility requirements.
Related:
You should dress appropriately in formals and try to reach before time for allowing possible delays.
Remember a first impression is the last one!
It's a good idea to ask for a glass of water in between or before your interview, as you will be doing a lot of talking, but it's also good to take a sip if you need some time to think about the interview questions being asked during the interview.
Ensure your sitting position is comfortable, where you can address all the interviewers.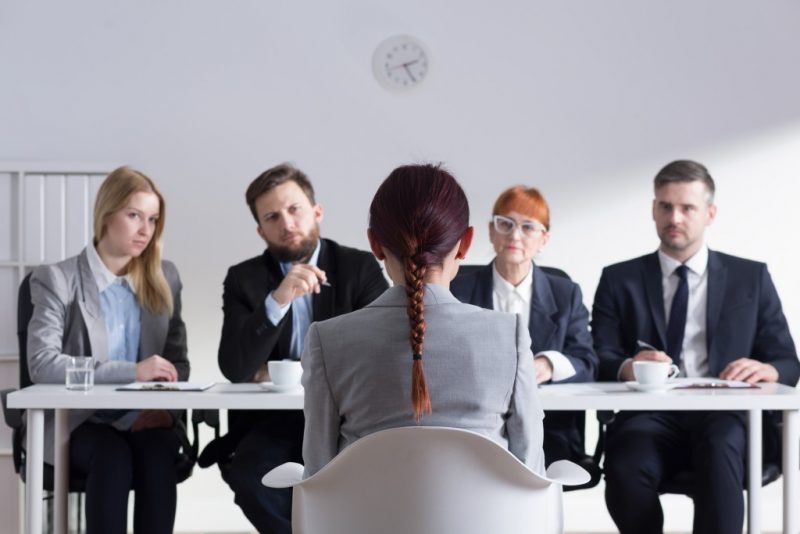 It's a better impression if you know the names of the interviewers, and consider their various roles. At first meeting most people make an initial opinion of a person within the first few minutes of first meeting.
Impression Parameters
According to a research employer's impressions are made up of the following parameters:
Body Language consists of 70 percent
Tone of voice contributes 20 percent
What you say adds 10 percent to the personality and impression an individual have on another person.
Quick Interview Preparation Tips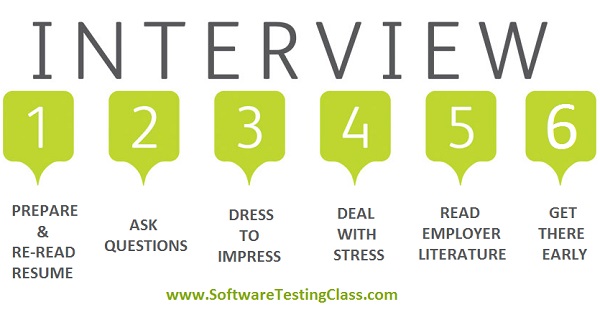 Be Polite: As soon as you enter the room you must be polite to everyone you meet, meeting everyone with a smile.
Be Calm: You need to stay calm and confident at every stage of interview
Job Interview Nerves: Seven Tips for Staying Calm
Handshake: Give a firm handshake as well,
Maintain good eye Contact: Don'€™t forget to keep up eye contact all the time during your interview.
Try to make good communication between you and your interviewer by being down-to-earth, it is often a good way to have a few conversation openers, especially if the interviewer takes you to the interview room, it helps break the initial silence.
Find More: Interview Tips Articles

Latest posts by Editorial Staff
(see all)