The Importance of Millennials in the Workplace and How to attract them
Now that the 2017 school year has concluded, there is an influx of recent graduates looking to begin their careers.
Seeing as these college graduates are millennials, they are unlike any millennial generation before them, making it even more important for managers and business owners to understand and adjust to this new generation.
This research shows that, by 2025, millennials will represent nearly 75% of the workforce.
That means in just under 10 years, the most diverse generation in U.S. history, with more college degrees than any previous employee generation, will make up the majority of the workforce.
This impending majority makes it vital to understand their behavior by learning about their shared values.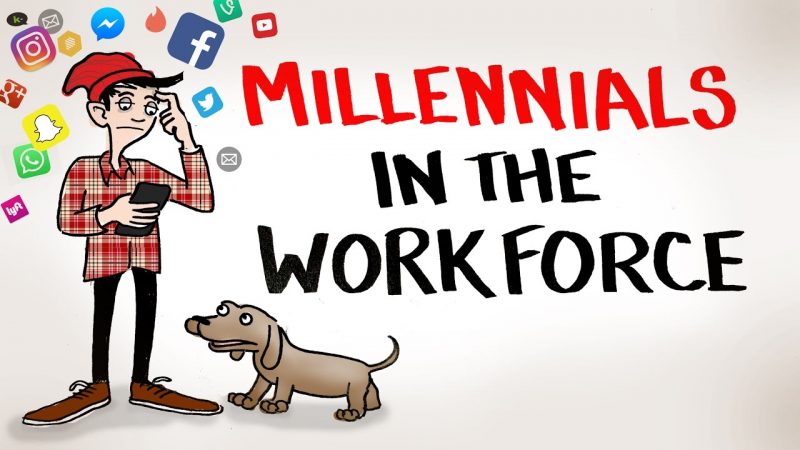 For instance, Gen X'ers and baby boomers are known to prioritize structure and job security. Meanwhile, millennials prefer flexibility and employability.
They generally consider compensation, flexible work schedules, and the opportunity to make a difference when searching for jobs.
Millennials are digital natives. They were born in the internet era and had early access to computers, making it not so surprising that 53% of millennials said they would rather lose their sense of smell than their digital devices.
You can get access to the entire study here.
This younger generation is also socially conscious and civic-minded, meaning appealing jobs include those where they can make a difference. On top of being tech-savvy, global citizens, millennials also bring an entrepreneurial attitude to the workplace.
In fact, this millennials age comprised 29% of all entrepreneurs in 2011 and is responsible for more than 100,000 startups every month.
With these traits in mind, employers should welcome the influx of these young workers into their ranks because they are likely to change the business for the better.
They were born to be innovators –– a trait that is crucial to make sure a company's survival in today's hyper-competitive environment.
So how can employers attract more millennials?
Start by offering a competitive salary and opportunities for growth. 52% of millennials cited growth opportunities as a motivating factor when considering a job.
In other words, they don't want to wait three to five years for a promotion. Companies should also have an open atmosphere when it comes to making business decisions to help foster trust from employees.
Read: How to get an Early Job Promotion with this Top Simple Tips
Businesses should aim to make work fun, challenging and exciting to keep millennials engaged. There is no reason why serious goal completion cannot be mixed with enjoyment of each task.
To learn more about the importance of millennials in the workplace and different ways employers can attract this younger generation, checkout the infographic below created by Pepperdine University's Online Master of Business Administration program.
Marketing Executive | MBA Online Pepperdine
Featured Image Credited to: Simon Sinek

Latest posts by Guest Author
(see all)