How to Create the Most Profitable Business Ideas
Many people believe that starting your own business is one of the shortcuts to living a fulfilled, independent life. But they feel completely lost in the miry clay when it comes to developing the most profitable business ideas. This usually leads them to the wrong conclusion that the ability to come up with the most profitable business ideas is innately possessed by selected people.
However, the truth is, anyone–including you–can come up with a side business ideas that can evolve into the next big thing in the market. It's just a matter of adopting the following tips:
Find out people's need
As the popular saying goes "necessity is the mother of invention."  Carry out a research to discover what people's needs are. Write down a list of common problems that people have and are desperate to solve quickly. What are those concerns and worries that keep them awake at night? What are those problems that you do have from time to time that you know many other people have, too? What are the commonest complaints you hear from people or see them post on social media and communities?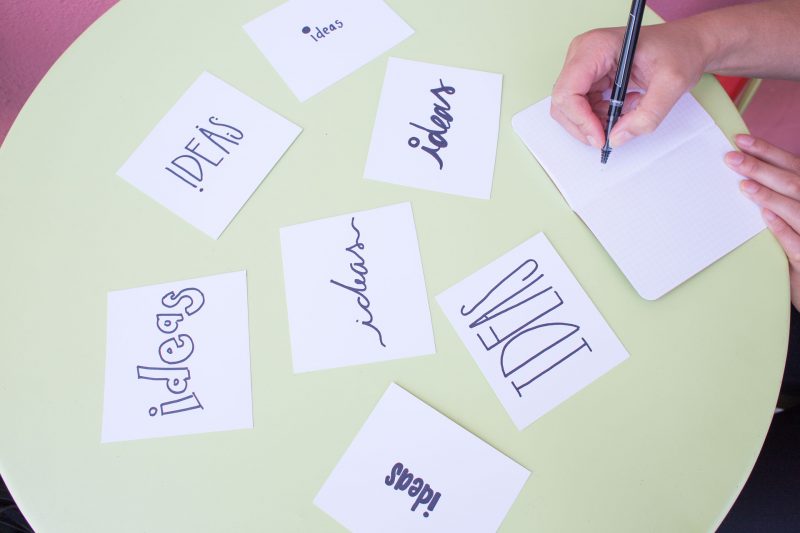 Answering these questions will help you come up with a long list of pain points that you can work on. No problems if your list isn't really adding up at the first attempt. Just keep your notepad with you always, so that you can write down cool business ideas that may strike you when you're on the move.
Brainstorm of possible solutions
Try to think of practical solutions to each of the problems you have on your list. For each problem with multiple possible solutions, try to figure out the best (i.e. the easiest and quickest). Don't let the problems you can't think of a solution to slow you down; when you hit a wall with a particular problem just move on to the next.
Don't quickly dispel some solutions as useless. Write down everything that seems to be a solution.
Narrow down your list to suit your passion
Now, from your list, eliminate items that you're not passionate about. This is necessary because starting the most lucrative small businesses requires a lot of drive and persistence, and only with passion can you deliver both.
 It certainly helps if you choose the most profitable small business ideas that are directly or indirectly related to the industry you now work in. Although there are many successful founders who started businesses outside of the industry they were working in before they left their jobs, you're not likely to find any successful founders that had no passion for their business. With this in mind, passion trumps experience.
Refine your ideas
By now, you should have shortened your list to a few ideas. Your next step is to start carrying out in-depth research on each problem and solution.
Do many people really have the problem as to guarantee a stable income for you? Is there a way your solution can trump the ones already available in market? Would your solution be cheaper and more attractive? Can you pick any holes in the solutions already available in market, so that you can beat the competition by fixing them?
By answering these questions, you will be able to narrow your list further down to the best ideas.
Proper planning
Now, it's time to lay down strategies to get your winning idea(s) materialize and plan how you will launch your most profitable small businesses, operate, and expand it.
Meet industry experts to learn more about the market challenges you're likely to face and how you can handle those challenges. After confirming that the idea is workable, find out how much you will need to start the business and how you will get the funds you need.
Coming up with the most profitable business idea could be difficult. But with the tips you've learned in this article, you should find the task much easier.
Over to You:
Now that you have read "How to Create the Most Profitable Business Ideas" will you mind dropping me  comments and sharing this post? It won't take minutes!!! I love comments!! When you drop a comment, I am promising you that I will respond to your comments in few seconds.

Latest posts by Editorial Staff
(see all)