Tips for Aspiring Entrepreneurs In Search of Funding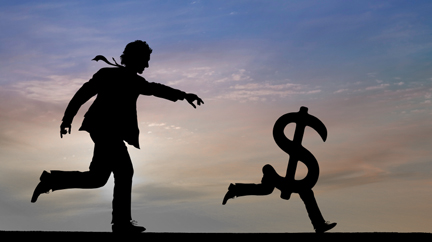 image attributed to: Open Forum
If you are an aspiring entrepreneur and you are in dire need for additional capital, your best option is to find an investors capital. An investor is someone that can provide you with additional funding that you need to keep your business running or to help you expand it. In most cases, it may be hard to find an investor that will simply give you the money without much ado. Most capitalists will ask a lot of questions and will turn your business upside down with their thorough evaluation and analysis to make sure that your business is worth investing.
On your part, as the entrepreneur, you also have to do some evaluation and analysis in order to make sure that the investor is of good reputation, and that the money being poured into your business is good and clean money.
How to Evaluate Potential Investors and How to Choose the Right One
Success in getting additional business funding will depend hugely on how an entrepreneur can target potential investors and selecting the investment specific for your business needs. Most entrepreneurs will probably take whatever they can get without much fuss. That is not advisable though, it is still better if you can properly evaluate your potential investor and if you can do a thorough research on their background portfolio.
Also see: How to Create the Most Profitable Business Ideas
This is an easy thing to do actually, since most investors group and investors bank display their portfolios publicly. In case this is not possible, your best option is to look up for other enterprises that are currently gaining success and good returns. Then, try to do a little background search to find who their investors are.
Try to Impress Your Potential Investor
Once you are done with evaluating and analyzing your potential investor, your next step should be doing everything in your power to impress them. They need to see your business as an entity that is worth putting money. According to Tony Horrell, CEO of Colliers International (U.K. and Ireland), today's leading investors are more critical when it comes to choosing their investment locations. Most of them want to invest locally first before going global. Therefore, an entrepreneur should look for a local investor too.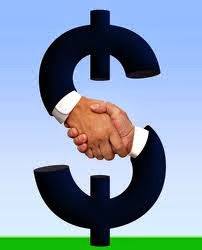 Their money is what you are after and your business is what they need. Investors can be either hands-on or absentee. However, not all investors are fools. They may not be always around to look into your daily business activities, but they will want to know your every business action. Therefore, it is crucial to incorporate your business with some of the IT products and tools. These will help you stay connected and interactive with your investors in real time.
Related: How To Start A Restaurant Business Even If You Don't Like Cooking
It is necessary to take advantage of different platforms and services being offered on the internet and not depend on too many internal funding resources and on your precious manpower. Many enterprises are now utilizing IT to carry out fast research funding, real-time communication, data storage, business conferencing, organizing schedules and meetings, spreadsheets and information sharing, and many more. With tools such as these as well as your indispensable company, investors will surely rush in.
Don't Miss: Top Effective Local Marketing Plan To Boost Your Business

Latest posts by Editorial Staff
(see all)