Problem with Fresh Graduates Not Getting Job Faster – How to Fix It!
Actually the problem with fresh graduates not getting job faster is that they don't have enough practical knowledge in university, so in time of recession they suffer due to limited knowledge. Sometimes after your undergraduate degree also some students lack soft skills for a particular job due to absence of appropriate experience.
Most of the companies don't want to spend huge sum of money to train fresh graduates. So an undergraduate student should set his goal at the beginning of his career and work accordingly to develop the required skill set needed for industry. Students can apply to companies accepting I.T students for hands-on experience. Doing this will help in creating more employable candidates.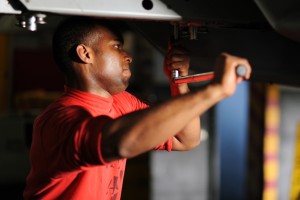 Below I have outline  6 Best Companies for Industrial Training in Nigeria, and in case you need assistance on how to go about applying to these companies for I.T placement let me know in the comment box or contact me at [email protected]
ExxonMobil is a well-known E&P Oil Company in Nigeria and is a dynamic, exciting place to do your Internship program. They hire Intern students, and every one of them is exposed to expand their technical foundation and at the same time develop leadership skills necessary for advancement in career.
Shell Petroleum Development Company (SPDC) base in Nigeria, is also a well know Oil Company which offers Nigerian students in Higher Institutions the opportunity to gain work experience in different location. The program provides hands-on work experience from day one, providing students the opportunity to work directly with skilled personnel. The insights and skills acquired after the training program would be helpful for future careers. This Industrial Training Program is designed for students to:
Put theories and concepts into practice
Begin to build work related skills required for the business environment through constructive feedback and supervision
Improve general business/industry understanding
Gain additional skills in areas such as communication, team building, problem solving and analytical reasoning
Build valuable networks and contacts for professional development
Gain insights into career options to support choice of specialized field area to build and develop one's career
NLNG is a best place for internship, world standard. Seize the opportunity to learn how to swim as you will be trained on how to swim if interested. This training can give you an added advantage to be ahead of your peers if you have interest of working offshore. It's a wonderful world.  You can apply for your industrial training at NLNG either manually or online through their official website.
Chevron is one of the world's leading integrated energy companies. It is also a fantastic company to do your Industrial Training. Their requirements for I.T placement are similar to that of Shell Petroleum. The difference is that you send in your application in time say 4 – 6 months before your I.T commencement date either to their office in Lagos or through an email at [email protected]
Total Upstream Nigeria Limited  recruit hundreds of Interns students with which it enjoys a friendly management / staff relationship built over the period of internship through progressive welfare and staff development schemes.  At the heart of the TOTAL Nigeria Limited's core value is the Group's unwavering commitment to top quality products and safety of the environment and people. The I.T program provides hands-on work experience from day one, providing students the opportunity to work directly with inspiring and skilled professionals. The knowledge and skills gained by the end of the program would be invaluable for future careers.
SAIPEM is one of the global leader in drilling activities, and in the designing, acquisition, development and installation of pipelines and complex tasks, both offshore and onshore, in the oil and gas industry. Saipem attempt to bridge the gap between academics and industry. This company truly open students to the technical know-how to prepare them for the labor market ahead.
Do you need more information about their I.T test format? Send us a mail at [email protected]
Remember, The List Goes On…
Along with the above mentioned companies, there are many other companies who also provide industrial training to undergraduate students in their third or fourth year. It is the responsibility of any student to gather information about training companies before sending in application. This is very important because only your skill will decide your employability in the future. So always look for a company which can equip you with the necessary knowledge and skill needed to land that dream job as a fresh graduate.

Latest posts by Editorial Staff
(see all)