5 Simple Ways to Grow Your Professional Network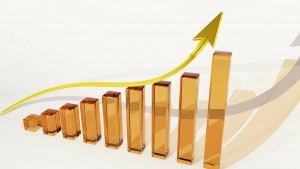 Professional networking is at the core of a successful career.  It is important to identify individuals with whom you can form positive relationships and share information.  Networks provide support, business leads, and can even help you circumvent those automated pre-screening filters!
Alumni Networks
When you complete a program of study, do not let your affiliation with your school diminish after you receive your diploma or degree. No matter if it is high school, a technical college or a university, forming and maintaining professional relationships with teachers, principals, professors, advisors, and fellow learners can prove to be beneficial in your search for employment. Almost all schools have alumni groups you can join. I would suggest contacting your school's alumni office or career center just before you graduate. Familiarize yourself with the resources that will be available to you once you graduate. Look for alumni-specific events such as career fairs, networking parties, and even tailgating events. You do not always have to network in a formal setting. Networking in an informal setting can be as effective, as it provides a more relaxed atmosphere to make connections.

Another way to make the most out of your alumni connections is to keep your contact information current with the alumni office. This includes your mailing address, phone numbers, and email address. You will want to be sure you can receive notifications that may be of benefit and of interest to you. If the alumni office produces an alumni directory, request a copy. Also, read alumni newsletters and other publications to stay abreast of the happenings on campus. This is a good way remain connected with your school.
If you have been out of school for a while and have not remained in touch with your school associates and friends, it isn't too late. Start today by reaching out to your alumni office. Attend a school event. Reconnecting is easier than you think. Whatever you do, do not let this valuable resource lie dormant. You have made a huge investment in yourself by attending school and completing your program, and now it is time to realize more of a return on your investment.
Professional and Trade Associations
Just about every career field has one or several corresponding professional and trade associations you can join. Normally, yearly membership dues are required along with proof that you are either currently working in your field, are a student, or a graduate seeking employment in the career field associated with your organization of interest. If you are a student you may, in some cases, qualify for a reduced membership fee. Joining a professional organization can open up a number of career opportunities. Please be aware that simply adding your name to an organization's membership roster will not guarantee that you will have success in your job search. You will need to be an active participant. Most organizations have at least one major conference a year, and smaller scale events on a more frequent basis. Attend as many events as your time and money will allow. Not only will you be able to stay abreast of developments in your field, you stand an excellent chance of making valuable professional contacts.
Career Fairs
I am not trying to be overly obvious, but if you are looking to make employment connections, what better place to do so than at a career fair? Depending on the size of the event, you will have access to dozens or even hundreds of recruitment and hiring managers under one roof. This will be the perfect opportunity to get to know more about the companies that interest you, and more about the people who are responsible for hiring. Also, you will have a chance to meet with fellow job seekers. Perhaps you're thinking, "Job seekers? Aren't they my competition?" It depends on how you look at it. You may meet someone who works or has worked at a company where you would like to work. They may be willing to candidly share their experiences with you. Be careful though. Use your best judgment when speaking to other job seekers. Don't let this information alone determine your level of interest in the company. Gather facts by doing your own research.
Conferences
I believe every professional should attend at least one major conference and four other events (one each season or quarter) related to their career field. Conferences provide professional growth and development opportunities and put you in direct contact with others in your profession. Challenge yourself to meet at least five new people. Plan ahead so that you can get the most out of your experience. Study the conference agenda to determine which workshops and presentations you will attend. If you have an area of expertise, you may consider registering as a speaker. Remember to have copies of your résumé available and plenty of clean, crisp business cards.
Social Networks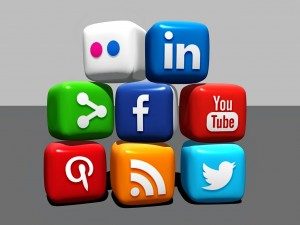 Social networking, when used properly, can be a great tool to help you land a position.  This is an opportunity for potential employers to get a better idea of who you are outside of your resume and a way for you to easily get information about companies of interest.

Latest posts by Editorial Staff
(see all)