5 Quick Tips For Hiring a DJ For Your Event
It took me 3 different company's before I settled on a DJ for my wedding. So I know what to look for and what to ask. Picking the right DJ for your wedding is key, it can seriously make or break the event.
Sure the food needs to be good and the place has to look great, but if your DJ sucks, then your party sucks, and no one wants to go to a party that sucks.
You want people up and dancing and you need a DJ that can make that happen. So I have put together 5 tips you should check out before hiring your DJ.
Apply These 5 Quick Tips For Hiring a DJ For Your Event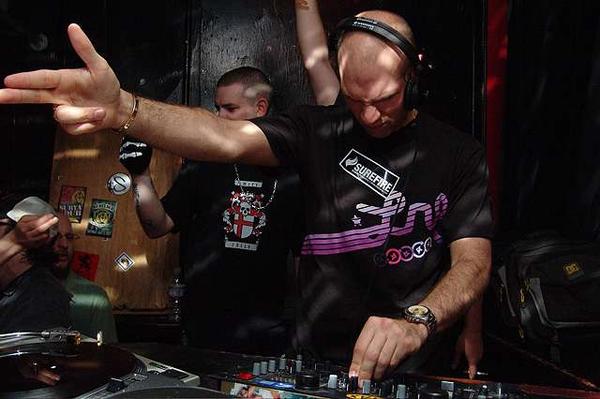 MP3 Vs CD, The Battle Continues
So do you go digital or the more traditional CD route? I suggest getting a DJ that is MP3 compatible as this way you can be sure they will be able to get all the songs you want included on your wedding day.
Some songs are available only on MP3 so if your DJ can't isn't hooked up for this format you may not get all the songs you want. I had a very unique song I wanted at my wedding, and we could only find it online via an MP3 download…so I had to make sure my guy could do this.
How Do They Look On The Web?
One thing I live by when I'm looking for vendors is do they have a website? We have a saying around the office, "If you don't have a website, you're dead to me". Sure it seems harsh, but if it's 3am and I have a problem or idea, I need to let them know.
If they don't have a website then they may not have email and if they don't have email they will be much tougher to communicate with. The phone is great, but I'm not always working when they are able to answer the phone.
Plus if they have a website, you can get a better idea of what the company is all about and you can get a look at past events they have done.
Do Other People Like Them?
Make sure you ask for and get as many references as you can. Talk to past clients and see how their experience was. If you can contact them directly that is the best way to do it.
Ask about how they liked the DJ, did they dress appropriately, play the music you asked for, didn't play the music you didn't want played, did they read the crowd well and keep everyone dancing?
If the company has nothing to hide and do a good job, they should have no problem giving you these contacts.
Make sure you meet the DJ in person! This is a must. You have to make sure they fit well with you and your personality. If there isn't a "spark" between you then odds are working with them will not be too much fun, and you want to have fun on your wedding day.
People can hire other people to design their websites, write their copy and emails, you need to meet with the person who will attending your event and make sure you get along.
Just Play The Damn Music!
Some company's offer the option of having an "interactive" DJ, this usually means that the DJ will chat with the crowd, sometimes it means they will attempt to instigate some sort of game(s).
Personally I hate this, just play the music already! Make sure you ask the DJ about this so if you want it or not you'll have the info. If you want the DJ to just read the crowd, play the music and keep the folks dancing, make sure they are aware of that.
Having a great DJ can elevate your event to the next level. A party ain't a party if the music sucks. Take your time picking the right DJ for you, do the research and make sure you meet them in person.
If you have a specific dress code for your wedding (black tie) let them know they are expected to fit in. You don't want them showing up in jeans and a hoodie! Most DJ's will include a "must play" list…this is great, also include a "do not" play list.
So no matter how many times drunk Uncle Angus requests the Chicken Dance, you know your guy won't play it. This will take some of the stress off you and your bride knowing that crap music will not be played at your event.
With a great DJ in place you know your party will be rockin'! All you have to do is sit back and enjoy it.
About Guest Author:
Simon Daykin is Firefly Occasions' Atmospheric Designer and Groom Stylist.
Read More Hiring Tips For HR Articles

Latest posts by Editorial Staff
(see all)