3 Questions To Ask Yourself Before an Interview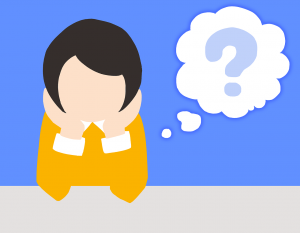 In answering interview questions, you just have to give fairly straightforward answers. I don't think you can lie about interview questions. It's easy to find out the truth. I've witnessed to many candidates that are unprepared for their job interviews. Not at all ready for they type of questions that really matter to the prospective employer. I'd like to list out a few questions you should ask yourself, and know the answers to, prior to your first interview.
Job Interview Questions
1. Who is the employer and what do they do? – This seems like an easy one, but many candidate totally missed the mark on this one. Besides knowing your name you should be able to fully understand the employers industry, how the business model works and some thing unique about them. Of course go to their website, Google them, ask your recruiter and ask others in the industry. Get as much as info as you can. Believe it or not employers are impressed with candidate that do research.
Don't Miss: Good CV writing Tips
2. Why do you want to work here? Employers would rather hire a candidate that really wants to work for them, than someone who is "kind of interested." When you research the employer figure out what it is you really like about the employer. Why are they unique? Example: industry, business model, working environment, technical tools, reputation, opportunity for advancement, etc… Most clients will ask this question during the interview.  Important – Do not answer interview questions with answers based on your benefit. Example salary, benefits, location, etc…
Check Out: Effective Resume Tips Your Employer Fall in Love With
3. What non-technical skills do you have that will benefit this company? Stay away from I communicate well, I'm good with people, I'm a hard worker and I learn fast. They have heard these answers from the last 5 interviewees. You need to stick out in their mind. Dig deep and think about who you are (see this post for more on Knowing Thyself if you need help) and what your strengths really are. Also check out this post on Beyond Work Experience…

Latest posts by Editorial Staff
(see all)